3D Printing
Additive Manufacturing with our HP JetFusion 4200 printer
Upload your 3D-model and get an instant quote
Parts available in "natural" and "black"
Produced in Rheinbach / Germany
---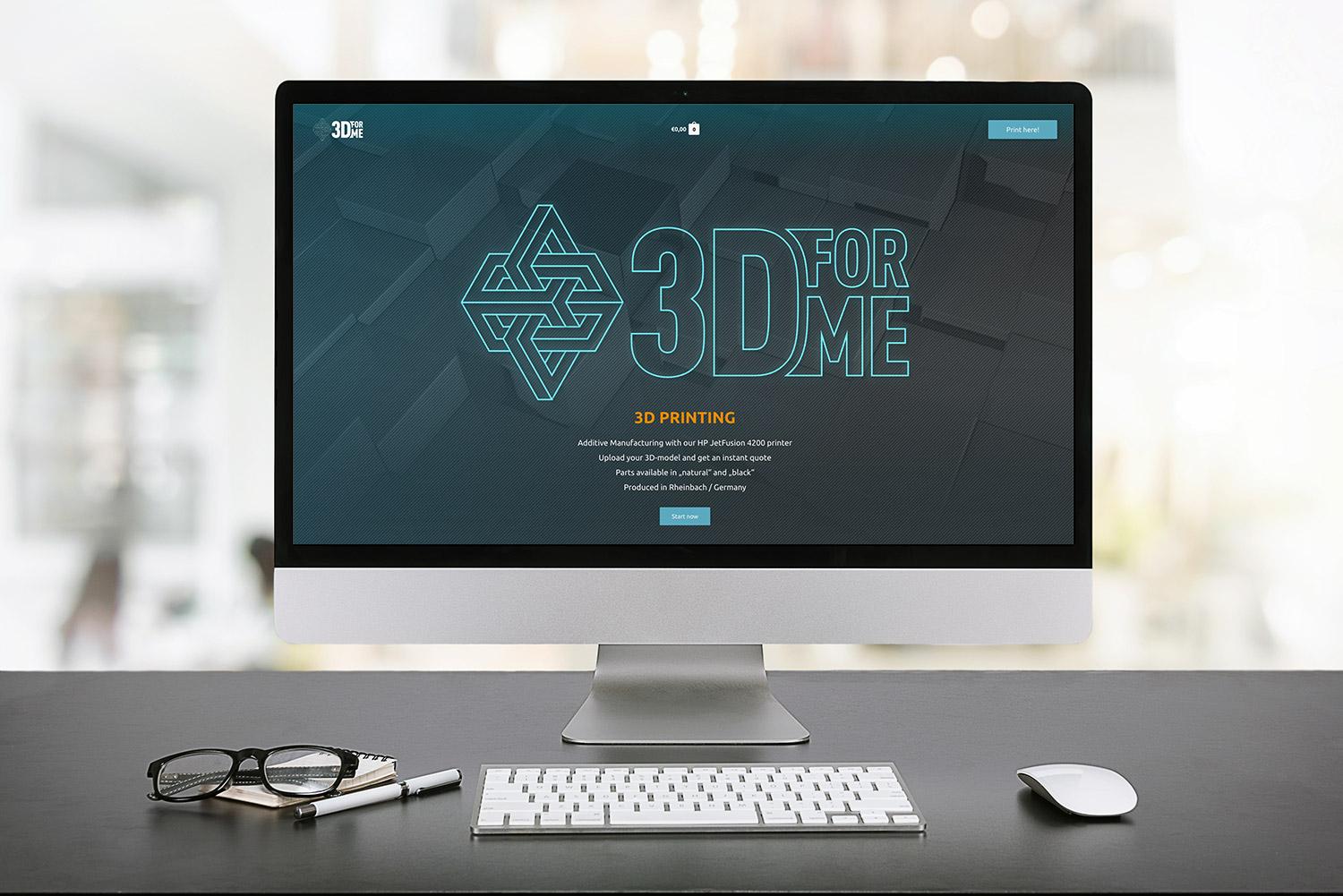 Order your parts
Upload your 3D-files and see instant pricing.
Add your desired quantity to the basket and submit your order.
Make a secure payment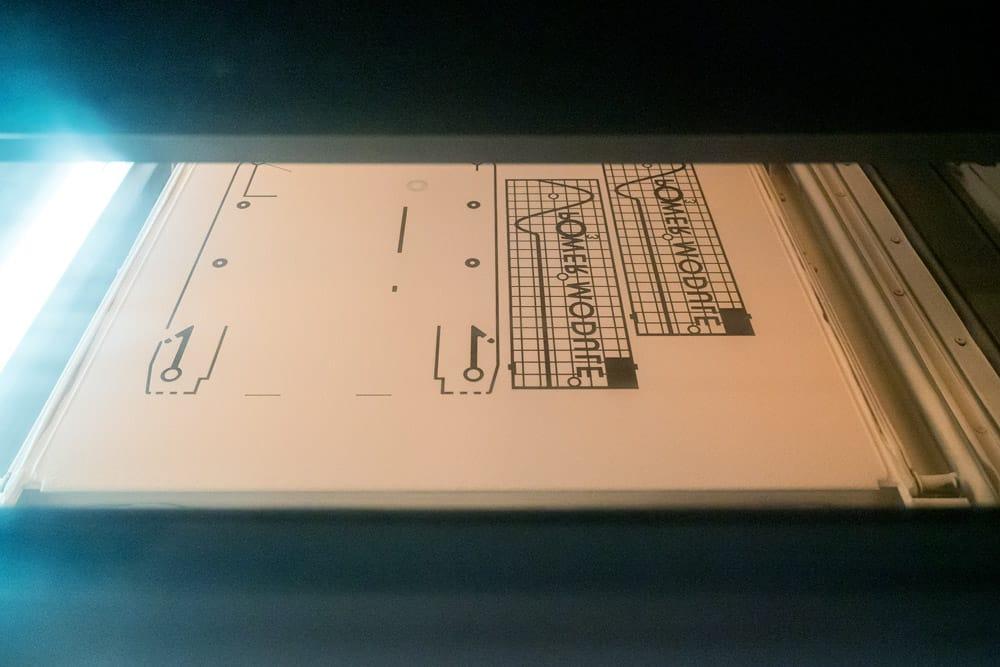 Production
After a check of your 3D-files we will start production at our own production facility.
Your parts will be depowdered and optionally dyed .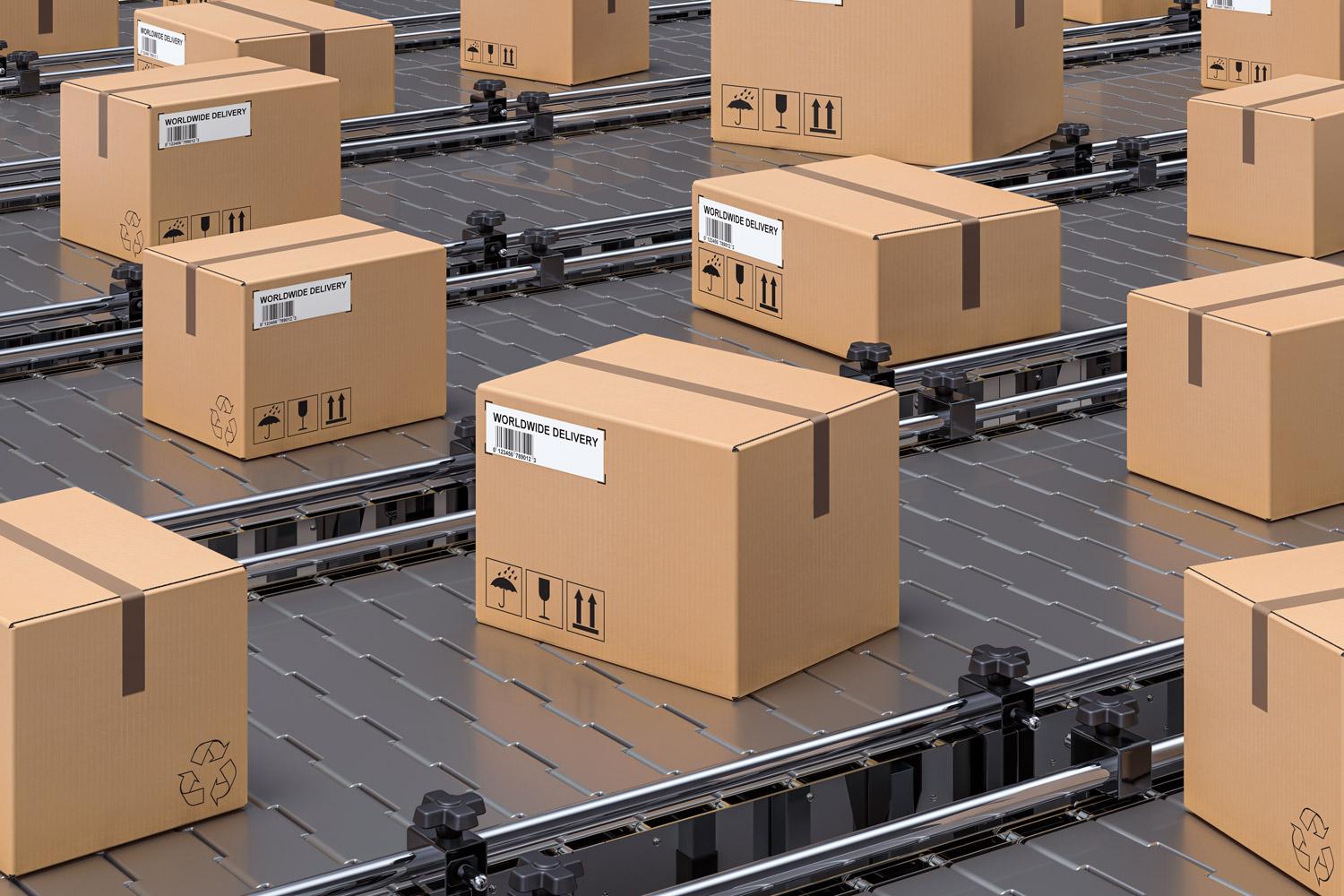 Delivery
We hand over your parts to the shipping partner

Model Stats:
| | |
| --- | --- |
| Material Volume: | cm3 |
| Box Volume: | cm3 |
| Surface Area: | cm2 |
| Model Weight: | g |
| Model Dimensions: | x x cm |
All parts printed with the 3D printer HP JetFusion 4200. Material is always Nylon PA 12. Optional dyeing with TCN GTC 8211C (black) possible. More information below.
incl. VAT plus Shipping Costs
Description
Bulk discounts
| | |
| --- | --- |
| Copies per uploaded 3D print model, discount will be calculated in the cart | Discount |
| from 2 | 15% |
| from 5 | 25% |
| from 10 | 30% |
| from 50 | 40% |
---
Printing Information
HP JetFusion 4200
The HP JetFusion is a powderbed-based manufacturing process. Multiple parts can be printed simultaneously in a short production-cycle. The parts are made of PA12 plastic powder with a blasted surface appearance. PA12 parts are very strong and black in the inside. The surface is naturally grey after printing with no additional dyeing.
Part orientation
The part orientation is done automatically by our software when your part is nested to the build process. Due to the powderbed-based process, no additionally support-structures are needed. You don't need to think about the part orientation in your 3D-file.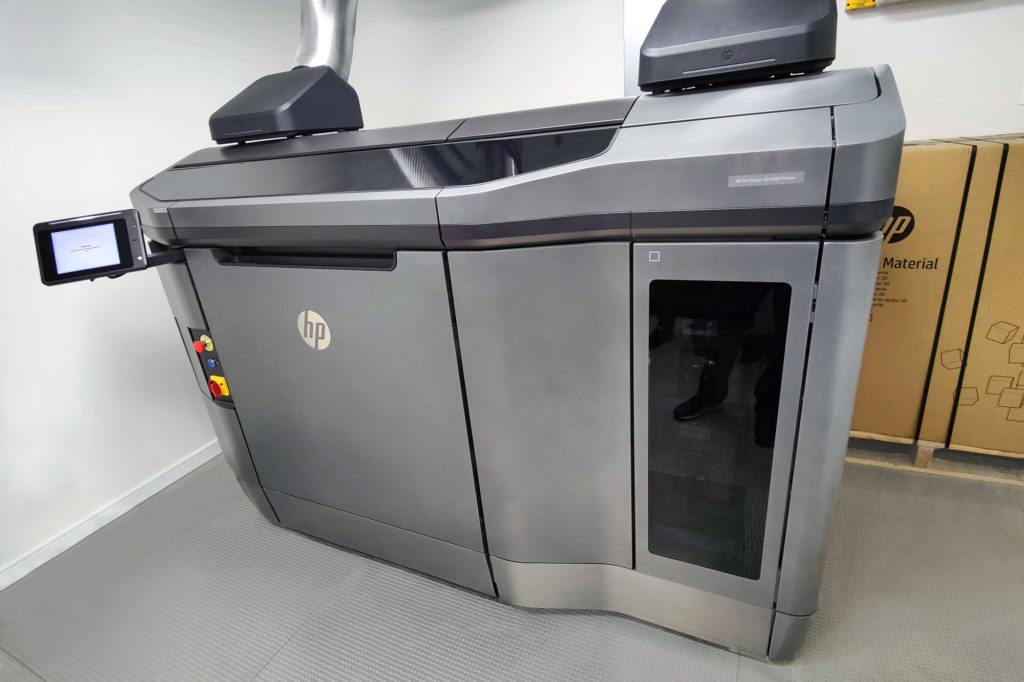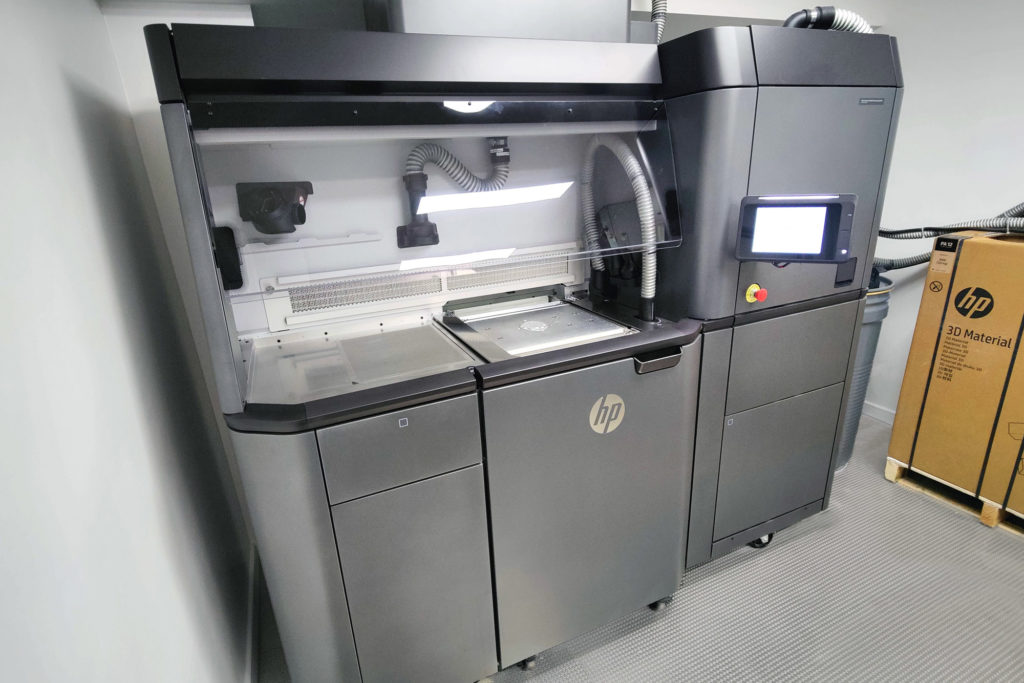 Part finishing
All printed parts are depowdered in our automatic depowdering machine. Here the surplus powder is blasted from the solid part by glas beads. So you get a slightly rough surface almost without any visible layer lines.
After depowdering the parts have a grey surface. Optionally we dye your parts black with dyes from TCN.
Part design guidelines
Unit in 3D-file: mm (inch, m, cm , … not supported!)
File format: .stl (.3mf on request)
The maximum printable build volume is 360 x 260 x 360 mm.
The dimensional accuracy is +- 0,2 mm for parts up to 100 mm.
Small features should have a minimum size of 0,5 mm.
Walls should have a minimum thickness of 0,5 mm.
Assembled parts can be printed together with a spacing of approx. 0,5 – 0,7 mm.
Cavities should have a big enough opening and deep holes should be avoided for better access while depowdering.
Material Information
PA12
We use HP 3D HR PA 12 for printing.
PA12 is a thermoplastic material with outstanding mechanical properties. The final parts are solid, dimensionally stable, watertight and chemically resistant to oil, grease, aliphatic hydrocarbons and alkalis.
HP 3D HR PA 12 is certified for use with direct skin contact according to FDA and USP Class I-VI

TCN dyes
Optionally your parts are dyed black with TCN GTC 8211C black after depowdering. Therefore the parts are added to a bath with dissolved dye for several minutes, rinsed and dried.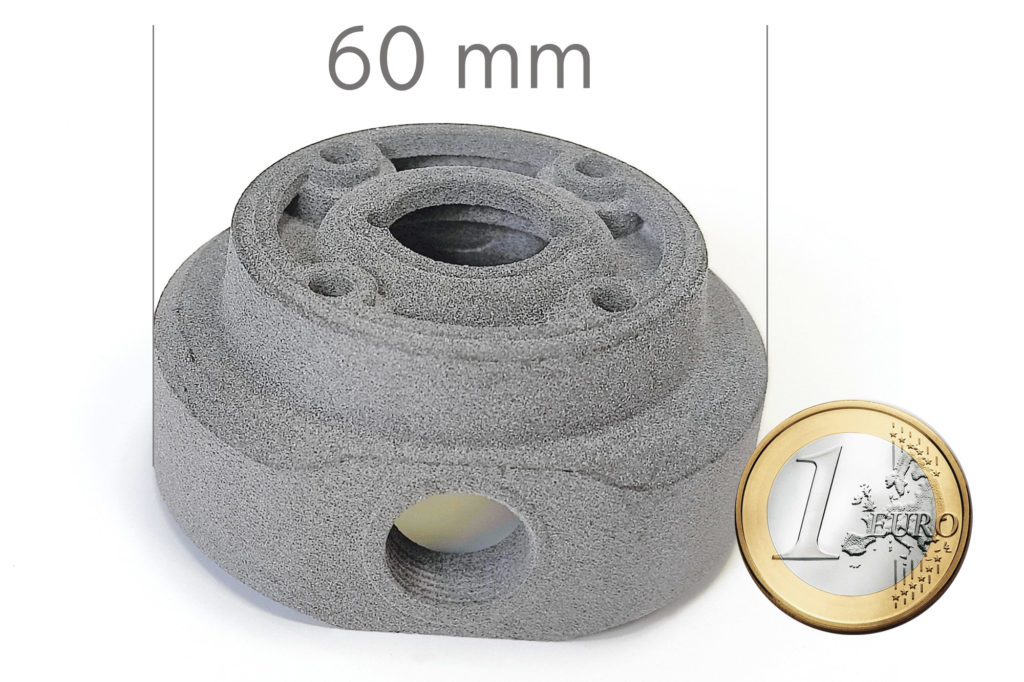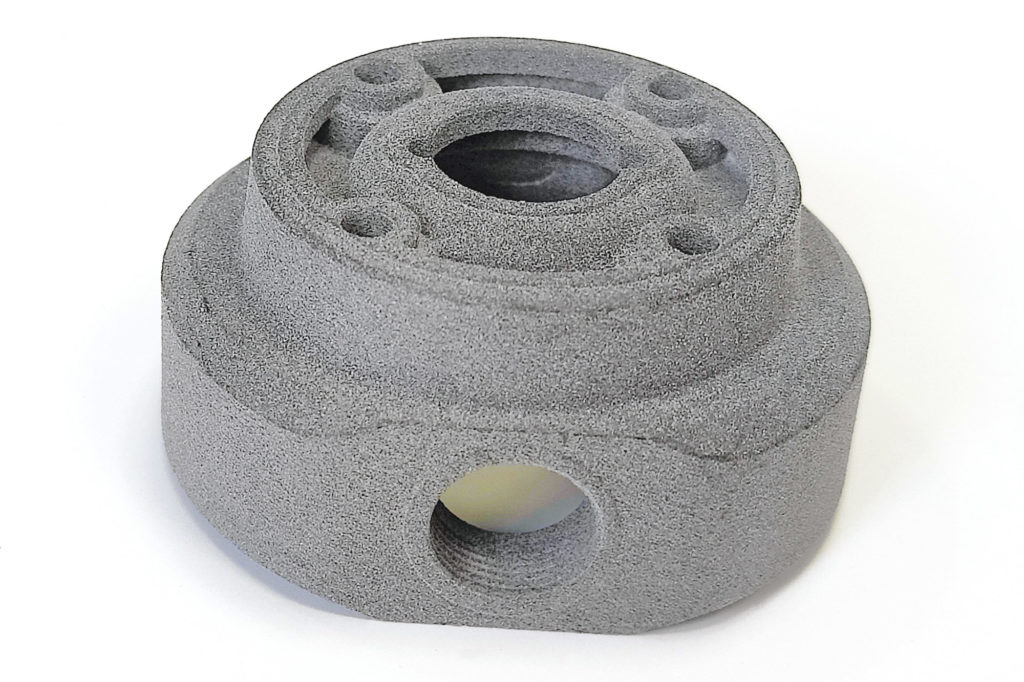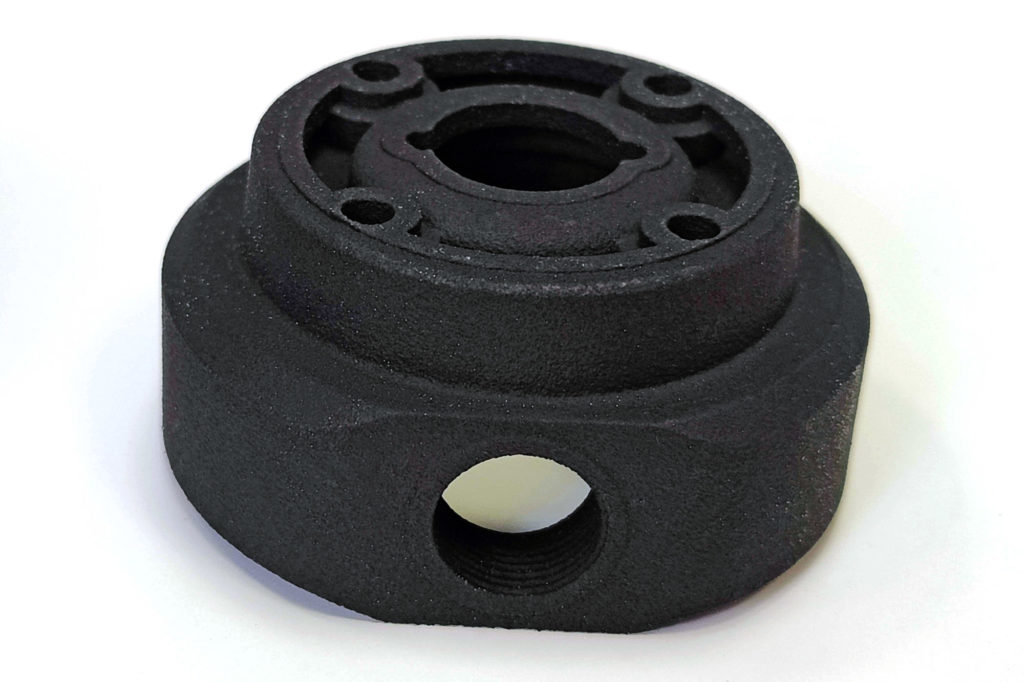 ---
Frequently Asked Questions